Top Courses After 12th Arts – Career, Salary & Job Opportunities
High Salary Courses After 12th Arts: There is a famous Quote by Jerzy Kosinski "The principles of true art are not to portray, but to evoke". That deals with arts and Humanities. Arts is the basic and the most common field of the education we are listing it from childhood.
The real and the most important fact concerning arts is, it's the most essential education taken by most of the students within politics and administration. someone has defined the arts in his definition that we will share with you,
A technique is a various range of one's activities. It is a human expression influenced by the culture and driven by human impulses. It will be described as visual arts, literary arts, performing arts, decorative art, and tangible arts. Here we are going to list the most highly demanded courses that you'll do if you want to go into the arts field after your course class 12th.
Latest Applications For Various UG & PG Courses Open 2024
The most important question now a day's students are facing in their class 12th is what they must do after class twelfth, and the most important question for students of art field is, do they have any great scope in any of the fields? There are several courses after twelfth for each background and Fields, however, people assume that solely Commerce and Science students will perform well in career but not Arts.
Division of Arts:
Arts is split into 2 specific classes which are
Fine Arts
Applied Arts
Fine Arts: In fine art, all literature and performing act and activities are included. In applied art, the visual and decorative (architecture) practices are concerned.
Applied Arts: The applied arts are the application of design and decoration to everyday objects to make them aesthetically pleasing. The term is applied in distinction to the fine arts that aims to provide objects that are beautiful or provide intellectual stimulation.

For more information on You tube videos about your career counseling CLICK HERE:
Confusion Regarding Arts Career:
Many students are confusing concerning the career they must choose after the 12th arts because they're listening from childhood that students from science and commerce students have a good career opportunity than an art guy. i will tell you that it's a wrong myth concerning Arts, Arts is the only filed where you may get various career opportunities. Several teachers and principals did their education in arts and having a luxurious life and career.
You can go in any career and Government services through arts, most of the time, the government department doesn't need a specific stream after twelve. It's a huge area of education, learning and job mean the good field for the career. The scope of art after 12this very bright.
Latest Applications For Various UG & PG Courses Open 2024
What to do after 12th arts, ought to join computer courses or ought to I continue in the art stream? it's one amongst the most asked queries by art students. don't worry. We are here to guide you concerning all the above queries.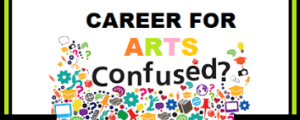 Career Options After 12th Arts, as an educational field has the following genre:
Visual Art/Decorative Art:
Painting
Drawing
Sculpture
Photography
Conceptual arts
Architecture
Weaving
Fabrics
Literary Arts:  
Poetry
Novel
Short stories
Epics
Writing
Performing Arts:
Music
Theatre
Martial art
Dance
Acting
Comedy
Direction
Choreography
Editing
Games & Gastronomy/Culinary Arts:
Designing
Animation
Computer programmer
and Singing
Catering
Art education starts from schooling up to a ph.D. degree. Commonly it's divided into four segments:
Diploma courses
UG Degree courses
PG degree courses
Doctoral degree courses
After 12th Arts study, you'll be able to additionally choose higher studies. Some of the most well-liked are listed below:
BA (Bachelor of Arts)
LLB (Bachelor of Laws)
Computer Courses
Mass Communication
ALSO READ: TOP COURSES AFTER 12TH COMMERCE
List of Arts Courses After Class 12th:
| | | |
| --- | --- | --- |
| Name of Courses | Period | Full-Form |
| B.A | 3 Years | Bachelor of Arts |
| B.B.A | 3 Years | Bachelor of Business Administration |
| B.M.S | 3 Years | Bachelor of Management Science |
| B.F.A | 3 Years | Bachelor of Fine arts |
| B.H.M | 3 Years | Bachelor of Hotel Management |
| Integrated Law course | 5 Years | B.A.+L.L.B |
| B.J.M. | 2-3 Years | Bachelor of Journalism and Mass Communications |
| B.F.D | 4 Years | Bachelor of Fashion Designing |
| B.El.Ed | 4 Years | Bachelor of Elementary Education |
| B.P.Ed | 1 Year | Bachelor of Physical Education |
| B.E.M | 3-4 Years | Bachelor of Event Management |
| D.El.Ed |  3 Years | Diploma in Elementary Education |
| B.SW | 3 Years | Bachelor of Social Work |
| Animation and Multimedia course | 1-3 Years | – |
| B.RM | 3 Years | Bachelor of Retail Management |
| Aviation courses (Cabin Crew) | 1-3 Years | – |
| B.B.S | 3 Years | Bachelor of Business Studies |
| B.T.T.M | 3-4 Years | Bachelor of Travel and Tourism Management |
|  B.Sc. Home Science (Pass) |  3 Years |  – |
| B.Sc. (Hons) Anthropology |  3 Years |  – |
|  B.A. (Hons) History |  3 Years | |
| B.A. (Hons) Business Economics (BBE |  3 Years |  – |
| B.A. (Hons) Applied Psychology |  3 Years |  – |
NOTE: Want more information about career guidance after 12th std. Just go for our career guidance page or click on the direct link given below. CAREER COUNSELING: CLICK HERE >>>