Importance of Time Management, Meaning and Value of the Time in Human Life
Essay on Importance of Time Management: Time plays a significant role in human life. If one understand the value of time better, one can gain experience and develop his skills over time.
Meaning of Time Management & Value:
Time value is most important in everyone life. Everyone has to respect and understand the value of time because time can give the reaction of evil as well as good. Peoples those who understand the meaning and Value of time has got a great success in their life.
So learn to enjoy every minute of your life time. Be happy now in your every day work because who knows what time has left for you. Don't wait for something outside of yourself to make you satisfied in the future. Think of how valuable is the time you have to spend, and the time you have to spend in future whether it's at work or with your family. Every minute should be enjoyed and used as a real time management. 
Latest Applications For Various UG & PG Courses Open 2023
Actually time is measured by the hours, days, years and so on. Time helps us to make a good habit of organizing and structuring our daily activities. No one can escape the passing of time. We all subjected to aging and mortality. Time is a non-renewable resource as once it's gone, it cannot be brought back.
Time plays an important part in our everyday life. If we better judge the time value, then it can gain experience and develop skills over time. Time can also heal things whether external wounds or feelings.
Time is the ultimate thing that no one can measure or stopped. Activities, when performed on time, will be valuable, and the results will be good. So, it is extremely necessary especially for the students to be taught the importance of time management & its value. This will not be beneficial only for the exams time but also in future steps of life when one start working for their families and country.  Well, we all gone through the time management and how time as a resource is the most precious. Today we will discuss regarding the time, its importance, and management.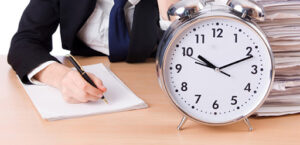 Management of Time in Daily Life:
Time management is a very important rules of organizing, planning, and exercising conscious control over your value of time. It enables you to work smarter, sharper, by deriving maximum results from the minimum time you have used. Time management helps you in scheduling your time depending on the work in hand so that all the work is fulfill in the provided time even if performed under huge pressure.
The first principle of the importance of time management is that you should know his/her priorities, value, and schedule. When time is managed well in routine life, one will get benefit in all the steps of life. Always remember the words 'Use your value of time wisely as Time is what we want & use as good opportunity.

Subscribe to our You tube Channel Vlogs with Aftab. Click Here To Subscribe.
Essay on Importance of Time Management:
Whenever we've a lot of work to finish, we start to fear about how will we be manage to complete all the tasks in the given time period. Fear farther detainments our work and we end up not being suitable to complete any task. In such a situation, it's always judicious that one must first write down all the tasks work you must complete and also divide the given time between all the works to be done. This will give you a fair idea of the work to be done and the time needed to complete the given task. This type of the significance of time used also makes you disciplined and you can always complete more works in lower time for every day life.
Latest Applications For Various UG & PG Courses Open 2023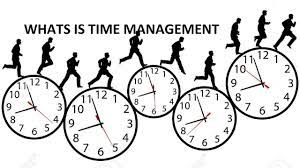 How to Achieve more Time for Students Life:
When you have planned out something and you have achieved your thing, you feel very confident. It inspires you to achieve further and fills you with the energy to set advanced pretensions and attain them too. While preparing, you may go for studying just 5 hours every day, but when you become comfortable and you see yourself growing and being suitable to answer the queries you before had trouble with, you get inspired and you end up adding your studying time. Before you have though it was very hard to study for long time, it only takes you a month of hard work following ways of time operation, and before you understand someting you're studying for 8-10 hours a day.
Use Time Management & Make Life Meaningful:
Every day we wake up with huge tensions of work in hand but without any plan or any time schedule, it all seems pointless. Making a plan and managing your value of time well gives meaning to your life and doing the work makes you satisfied. However, you'll be get to know that you'll feel that you have nothing to do in life because your every day will be planned down to each alternate.
If you exercise the significance of time operation for scholars. Scholars face this problem while preparing for the Entrance examination. They've a lot of studies to complete but without a plan, they just keep bad effects and end up juggling about not having enough time to study. One must understand that time is not the problem, but how the time has been used creates problwm in your every day life. Right from the day you start preparing, write down your course of studies and start managing your time well in every day life for studying and getiing your goals fullfill in the provided time period.
Breaking your achievement in to daily, monthly or yealy pans will help you manage yyour time well to fulfill your dreams and will get a meaning to your life.
We hope this content of Time Management in our daily life, will inspire you and encourage you to use your time as a resource wisely. If you have any further queries regarding the significance of time operation we are willing to hear from you. So manage your time and secure your future.